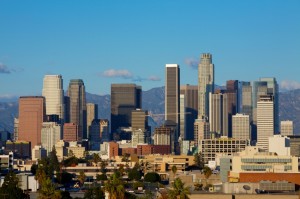 LT Pacific Law Group LLP is a law firm focusing on intellectual property (patent, copyright, trademark), labor and employment, business, and real estate law.
We are conveniently located in the City of Industry, 20 miles east of downtown Los Angeles in the San Gabriel Valley.
LT Pacific Law Group's mission is to provide top-quality legal services with personalized service in a cost-effective manner.  As a firm that assists companies and individuals from both sides of the Pacific Ocean to efficiently conduct their business, we have personnel that can speak and write Mandarin and Spanish.
LT Pacific Law Group's attorneys, with a combined 35 years in legal experience, have jury and court trial experience in federal and state court and also have handled administrative hearings, binding arbitrations, and proceedings in the Patent and Trademark Office and International Trade Commission.
We have handled cases in federal and state courts throughout Northern, Central, and Southern California. In addition, we have represented California clients who have been sued in numerous other states, including Arizona, Texas, Virginia, Delaware, New Jersey, Wisconsin, Illinois, Ohio, and Tennessee. We have also served as local counsel for out-of-state clients who have been sued in the United States District Court of California, Central District, in Los Angeles, as well as other courts within California.
Please browse this site for more information on LT Pacific Law Group LLP, its attorneys, the types of cases we handle, answers to frequently asked questions, and the firm's blog and Twitter account (click on the button below or see below for the latest postings) on recent legal developments.
LT Pacific Law Group LLP


Promote Your Page Too
Headquarters (click here for map):
LT Pacific Law Group LLP: 17800 Castleton Street, #560, City of Industry, CA 91748
(626) 810-7200- phone; (626) 810-7300- fax
info@ltpacificlaw.com – e-mail
Disclaimer: This website and blog, and any materials cited therein, have been prepared or posted by LT Pacific Law Group LLP for informational purposes only. They are not intended to be and should not be considered legal advice. By using this website there is no intention to create, and such use does not create, an attorney-client relationship. This website and blog should not be used as a substitute for competent legal advice from a licensed attorney in your state or jurisdiction.
©2010-2017 LT Pacific Law Group LLP
href="http://statcounter.com/joomla/" target="_blank">